FABRICATION
ENGINEERING
CONSTRUCTION
ABOUT US
HISTORY
SINCE ESTABLISHED IN 1985,
We have been inspired by a simple goal
That goal is to be the best in our business of steel fabrication, engineering and construction. 
Central to this goal is the pride and excellence in the way we conduct our business at all levels. The pride and excellence we place on our work is built on a number of key differentiators that separate us from the competition. 
We have a deeply instilled culture to be trustworthy and reliable in the way we work with our customers and our suppliers. This culture also extends to placing the interests of our customers above all else and is reflected in our solid commitment to fully understand their needs and their goals. And thanks to an extremely responsive project management system, we are ideally positioned to work as an integrated team to deliver the best results on a consistent basis. As a result, we have built a strong and lasting reputation for being the partner of choice for many commercial, industrial and infrastructure projects. 
To further differentiate ourselves in the steel engineering, fabrication and construction business, we maintain high international standards in terms of quality, safety, delivery, productivity and environment. Our adherence to international standards of performance has given us the opportunity to work with international contracting organizations from Australia, Germany, Japan, the United Kingdom and the United States.
Our capabilities are supported by a modern steel fabrication plant that is equipped with some of the most advanced equipment and technology available in Indonesia or the region. By combining this advanced technology with a reliable materials management system, we are able to carry out extremely high quality steel fabrication work on a reliable and timely basis. 
Since 2008, we have expanded our business into industrial plant construction including design & build, civil works, plate works and material handling 
Finally, our business is based on a very strong financial structure. We have been able to leverage its extensive financial resources to participate in some of the most significant development projects in the country.
VISION & MISSION
Pride & Excellence in Steel Fabrication and Industrial Plant Construction
A leading Indonesian Steel Fabrication and Industrial Plant Construction Organization with International standard performance, servicing international standard clients in Indonesia and overseas.
Our long term vision is to be a leading Indonesian steel structures and Industrial Plant, Design & Build Constructor.
We want to be a construction organization known for integrity, respect, fair dealing, quality, pride and excellence.
An organization committed to satisfy customers by producing quality work and delivering excellence in service.
An organization where our people can be proud to be in the construction industry and where our people can grow, perform their best, and continue to strive for excellence.
OUR WORKSHOP
Our design and fabrication plant is one of the most advanced of its kind in Indonesia.
Jagat Baja Prima Utama has 22,000 sq meter total land area with 10,000 sq meter covered facility, includes all physical and professional resources required for state-of-the-art steel structure design, engineering and fabrication. Full computerized support for the CAD and drafting units ensure full component integration and effective coordination and implementation of design updates.
Fabrication facilities include current technology multi-spindle CNC drilling machine and a high-efficiency auto-matic band saw and cold circular saw. Transfer lines can cut and drill beams up to 1,000 mm height by 500 mm width with various length.
We were the first company in Indonesia to pioneer the use of large, heavy duty steel beam cutters and the first to deploy CNC equipment for precision cutting and drilling.
All facilities are supported by a solid human resources base, with extensive qualifications and experience in engineering, procurement, on-site management and quality control.
MARKETS
Steel
Commercial & High Rise Buildings
Manufacturing & Industrial Buildings
Infrastructures
Civil
Civil work related to Steel Works & Industrial Works
Manufacturing & Industrial Buildings
Industrial
Mineral Processing Plants
Petrochemical Plants
Power Plants
Food Industries
Utilities
OUR VALUES
PERFORMANCE
Committed to Quality and Excellence
Customer oriented
Do ordinary things extraordinarily
Continuous improvement
Cost concern : work effectively & efficiently
CHARACTER
Integrity
Trustworthy and Reliable
Fair & Respectful dealing to stakeholders
Keep promises & true to our words
Humility
SPIRIT
Cooperating and respecting co-workers, business partners and their works
Adaptable to changing environment
Future oriented
Proud to be in the construction industry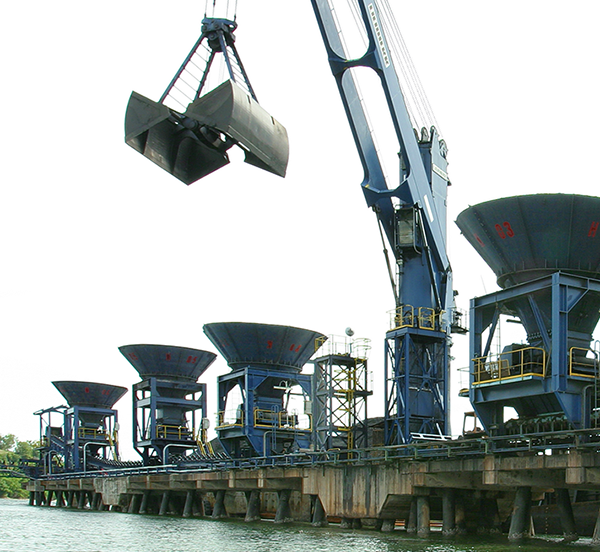 CAREER
JOIN OUR TEAM
You can apply by sending your application by email to :
Ms. Justiana
HRD PT. Jagat Baja Prima Utama
Jl. Tomang Raya no 28
Jakarta 11430 Indonesia
AFFILIATES
PT. Jagat Konstruksi Abdipersada
A leading Indonesian Construction Organization with International standard performance, servicing international standard clients in Indonesia and overseas.
www.jagatkonstruksi.com
PT. Jaga Citra Inti
Is an Indonesian premier mechanical & electrical, building automation system and intelligent building system services provider
www.jagacitra.com
CONTACT US
Head office
Jagat Building
Jl. Tomang Raya no 28
Jakarta 11430 Indonesia
Phone : 62 21 56969178
Fax : 62 21 5696 9179